BREAKING NEWS
30 MINUTES TO 1 HOUR OLD
1 HOUR TO 2 HOURS OLD
2 HOURS TO 4 HOURS OLD
4 HOURS OLD
'Massive statement': Some fans celebrate signing West Ham 23-year-old who's 'like Jermain Defoe'

The post 'Massive statement': Some fans celebrate signing West Ham 23-year-old who's 'like Jermain Defoe' appeared first on HITC.
Report: Player Parkinson called 'quality' will be Sunderland's third summer signing

The post Report: Player Parkinson called 'quality' will be Sunderland's third summer signing appeared first on HITC.
Report: Sunderland offer first-team role to free agent Parkinson called 'real quality'

The post Report: Sunderland offer first-team role to free agent Parkinson called 'real quality' appeared first on HITC.
Report: Sunderland want 'immense' 31-year-old who Parkinson calls a natural-born leader

The post Report: Sunderland want 'immense' 31-year-old who Parkinson calls a natural-born leader appeared first on HITC.
'I really believe': Niall Quinn likened reported Sunderland target to Black Cats legend

The post 'I really believe': Niall Quinn likened reported Sunderland target to Black Cats legend appeared first on HITC.
Report: Sunderland want to re-sign 33-year-old, Parkinson once called him 'immense'

The post Report: Sunderland want to re-sign 33-year-old, Parkinson once called him 'immense' appeared first on HITC.
It just looks better! – Five of football's great left-footed geniuses

[…]
The post
It just looks better! – Five of football's great left-footed geniuses
first appeared on
The Football Faithful
.
Farewell, Frank Worthington: A footballing crooner who entertained the masses

[…]
The post
Farewell, Frank Worthington: A footballing crooner who entertained the masses
first appeared on
The Football Faithful
.
Showboaters: Five of the Premier League's great entertainers

[…]
The post
Showboaters: Five of the Premier League's great entertainers
first appeared on
The Football Faithful
.
The nine players to have scored goals for six or more Premier League clubs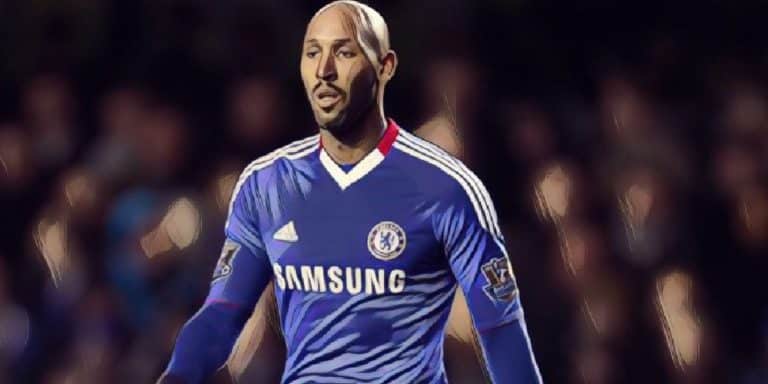 […]
The post
The nine players to have scored goals for six or more Premier League clubs
first appeared on
The Football Faithful
.
The longest losing streaks at home in Premier League history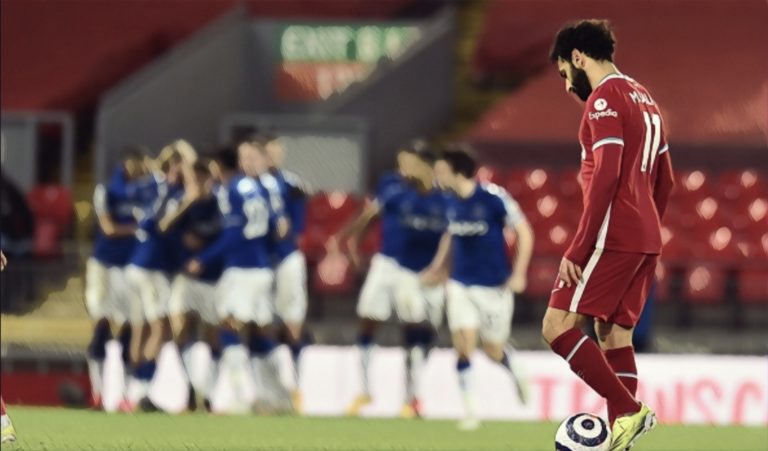 […]
The post
The longest losing streaks at home in Premier League history
first appeared on
The Football Faithful
.
Tweets of the Week: Goal celebrations in slow mo, Pep's jacket, and a touch of class

[…]
The post
Tweets of the Week: Goal celebrations in slow mo, Pep's jacket, and a touch of class
first appeared on
The Football Faithful
.
EFL roundup: Ayew on spot again as Swansea stumble to draw at Blackburn

André Ayew penalty earns 1-1 draw at Ewood Park
Joey Barton critical of referee after Bristol Rovers win
André Ayew scored a penalty for the fourth game in a row but Swansea missed a chance to move into the Championship's top two as they were held to a 1-1 draw at Blackburn.
Ayew's previous two spot-kicks earned latewins over Middlesbrough and Stoke, and on Tuesday his 41st-minute penalty cancelled out Bradley Dack's opener to earn a point as Blackburn missed a host of chances to claim victory. Swansea move level with second-placed Watfordwith a game in hand.
Related: Swansea's Paul Arriola apologises after historical 'offensive' tweets resurface
Continue reading...
Youri Djorkaeff: 'I was in love with England, its fans and weather'

The World Cup winner discusses his old teammates, his job at Fifa and why he rejected Liverpool for Bolton
By Richard Foster for The Football Mine

Youri Djorkaeff played alongside some of the greatest footballers of his generation. "Zizou was amazing," he says of Zinedine Zidane. "We were teammates for 10 years and we had this chemistry to know exactly where each other was on the pitch, to play one touch, two touch. But the number one was Ronaldo. He was simply 'Ó Fenómeno'." Djorkaeff played with Ronaldo at Inter in the mid-1990s and the pair teamed up recently as part of Djorkaeff's current job as the CEO of the Fifa Foundation. Djorkaeff was in São Paulo and Brasilia to push the charity, so enlisted his old friend for support. "Ronnie said: 'Whenever I'm needed, you can call me.' Of course, this provides us with visibility as Ronaldo is Ronaldo."
Ronaldo is one of a multitude of good connections the 52-year-old can call upon. "I have been in touch with David Beckham, who is keen to get involved. I went to Messi's house, where we spoke for hours about links with his foundation. We spoke to Rashford. We are proud of what the players are doing today. It's important to have all these ambassadors for the Fifa Foundation who appreciate the need to show humanity. They are all saying: 'If you need me, I'm here to help.' It's not bullshit."
Related: Diego Maradona at 60: six of his greatest goals for Napoli
Related: New ground: 10 unsuccessful modern stadium moves
Continue reading...
The Guardian view on lower league football: unsafe in a broken market | Editorial

Clubs playing to empty stands are in grave financial peril and the government appears oblivious to dangers beyond the Premier League spotlight
Sport has become a touchstone during the pandemic. Whether the continuation or otherwise of sports the British hold dear deserves to assume so central a place is another matter. A game is after all only a game, and is of little consequence compared with how hospitals, care homes, schools and universities are coping. But from the government's wish that televised football recommence to boost the nation's spirits, to the fraught discussion of which clubs and leagues will survive, the question of sport's future has been inescapable.
The government has, as in most areas, managed to achieve the worst of all worlds. It has permitted the return of sport but without fans, making many clubs nonviable. Hence the long-running argument over whether the Premier League should bail out the rest of football's creaking pyramid. There were hopes this might be resolved this week, but as with most things Covid-related – the arts bailout, the future of cinemas, aviation, the night-time economy – there is a stalemate, leaving many organisations to muddle through while the government sits on its hands.
Continue reading...
League Two 2020-21 season preview

Salford appear well placed to continue their rise and Bolton should have a season to enjoy after back-to-back relegations
Frustration has been a largely foreign feeling at Salford City in recent years but, after a mid-table finish in their first Football League campaign, a fifth promotion in seven seasons is the explicit aim. They are fiercely ambitious and continue to put their money where their mouth is. Ian Henderson, prolific for Rochdale in League One and one of several eye-catching summer signings, found the net from the penalty spot on debut in the cup and is one of several players to drop down the pyramid in search of success, with Ashley Hunter joining from Fleetwood and the former Preston captain Tom Clarke strengthening Graham Alexander's defence.
Related: Arsenal's Héctor Bellerín invests in Forest Green in eco-friendly push
Continue reading...
My favourite game: Graham Taylor rolls back the years to take Watford up | Simon Mail

Victory in the 1999 First Division play-off final provided a new generation of fans a first experience of Taylor's Midas touch

I never imagined as a 15-year-old it would be possible to experience the dizzying highs of Graham Taylor leading Watford back to the top table of English football. Stories of the club's golden period – namely Taylor guiding the team to the 1984 FA Cup final and finishing First Division runners-up – were legendary.
These extraordinary tales seemed incomprehensible with the club I had grown to know and love. Watching the team meander through the lower divisions was the norm and the Premier League appeared a distant dream. That was until Taylor revived the club by returning for a second remarkable reign. His Midas touch immediately rubbed off on the team with Watford winning the Division Two title in 1998. Little did I know one year later we would be celebrating back-to-back promotions and a first season in the Premier League.
This article was amended on 23 May 2020 to correct an inaccuracy about Wembley Stadium.
Continue reading...
Blackpool 4-3 Bolton Wanderers: 1953 FA Cup final – as it happened

Stanley Matthews finally wins cup medal at 38
Stan Mortensen scores hat-trick in dramatic comeback
So congratulations to Stanley Matthews, Stan Mortensen, Bill Perry, Joe Smith and everyone else at Blackpool. The FA Cup is still the trophy held in the highest regard by most fans in the land, and it's the one England's greatest player wanted to win. With genuine apologies to those in the Bolton area, a nation celebrates tonight. We're sure Bolton's time will come soon. Meanwhile let this final resonate down the years ... but it probably won't be remembered as the Joe Smith Final, no. How about the Mortensen Final? That sounds about right to us; he has just scored the first cup-final hat-trick at Wembley after all. Oh all right, the Matthews final it is ... and the Old International has delivered his verdict on it. Enjoy, enjoy, and thanks for reading this MBM!
Related: Matthews undermines Bolton
A word with the runners-up, as they emerge from the dressing room suited and booted. "We were sitting in the bath together looking at each other, with tears rolling down our faces," Willie Moir, Bolton's captain, reports. "I don't think it was so much that we were losing. I think we were all jiggered." And Nat Lofthouse adds: "You get over it. I'd like to go to Wembley every year in a cup final, even if we lost. Still be nice! I think the honour is getting to Wembley."
Blackpool have a civic reception planned when they get back home on Monday. They'll enter Blackpool from the south and will tour the length of the promenade with the cup displayed from the roof of their motor-coach. The Mayor will throw them a bash at the Town Hall. And that's not the end of it! On Tuesday the club plans to hold a team dinner and dance at the Winter Gardens, while in another part of the same building, the supporters' club will be holding a celebration bop of their own.
The BBC appear to have done a good job. "The television service did a fine piece of work with the Football Association Cup final," begins our Radio Critic. "Not a single movement in this exciting match was missed; each goal was clearly seen, and the choice of picture, that is the switching from a long-shot to a close-up at any given moment, was done with great skill and good sense. The setting to the game - the preliminaries and the presentations afterwards - were also fully covered, with community singing first and the presentation of the players to the Duke of Edinburgh. After the game there were some excellent close-up pictures as the Cup and the medals were given by the Queen; pictures which concentrated on the players as they came in turn before the camera, and let one see just how a Cup-winner or a good loser looks at this unique moment. Television newsreel cameras will be taking pictures when Blackpool take the Cup home."
Another innovation, as Johnston is interviewed on the pitch as players mingle to celebrate and commiserate. "I'm certainly mighty pleased we won the cup this afternoon," Blackpool's captain says. "I must say I'm very sorry for the way Bolton had to go, but we've had it twice, and I hope they'll come again." Hear, hear. Man-of-the-moment Matthews is slightly less eloquent: "As a matter of fact, I'm just breathless!"
Once Blackpool make it back down to the hallowed turf, a microphone is propped up in front of the winning captain Johnston. Over the PA, he calls for three cheers for Her Maj. Hip hip! Then he and Matthews are carried shoulder-high by their team-mates, the cup carried between them. This is a beautiful scene, the least a man like Matthews deserves; it's an honour never before paid to a player who wasn't the winning team captain. Nobody thought they'd ever witness this after his heartbreak as a 36-year-old in 1951!
Bolton are awarded a mighty cheer too, as they trot up to claim their losers runners-up medals. Please, these young men are not losers. They've made their contribution to an instant classic. Somewhere in a parallel universe, Lofthouse's shot went in instead of hitting the post, Bell didn't pick up that terrible injury, and Bolton went on to win easily. But the luck wasn't with them today. Their captain Moir, who must have started to daydream about lifting the cup himself, flashes a golden smile as the Queen hands him his gong. Such exemplary sportsmanship by Bolton, who held out for so long, only to have their hearts broken by a bona-fide genius. But when the pain subsides, they'll feel pride in taking part in this game. They'll be fondly remembered years from now, when some winning teams are long forgotten.
A huge roar as Harry Johnston climbs the famous 39 steps. At the top of them, he's handed the cup by Queen Elizabeth II. An even bigger roar as he hoists the trophy into the Wembley sky. And then the roof comes off as the Queen hands Matthews his precious prize! They'll hear that one all the way back in Lancashire. A look of relaxed satisfaction washes across Matthews' face. It's not jubilation; that would be too crass. It's the quiet, content reflection of an artist who has finally realised his vision.
In truth, that was a slight curate's egg of a performance from Matthews. An awful lot of the time, his final ball was lacking. It certainly wasn't the greatest display of his career, though given the Big Narrative surrounding the game, it might become his signature one. Then again, he's set himself a pretty high bar, and by any other metric he was magnificent today: the stadium crackled with electricity every time he touched the ball, he gave poor old Ralph Banks a torrid time, and when it really mattered, right at the end, he delivered. If this was any other day, the man-of-the-match award would go to the hat-trick hero Stan Mortensen, or even little Ernie Taylor, a constant bundle of creative energy. But it's not. It's Stan's day. That's just the way it's going to be.
Bedlam on the pitch as Matthews is swarmed by well-wishers. Hassall is the first man to offer a hand of congratulation, Barrass the second. Such sportsmanship, their hearts will be breaking right now. Matthews disappears into another Tangerine tangle as Blackpool's players have a moment. Their manager Joe Smith comes across to throw an arm around the man he snatched away from Stoke City in 1947. "What an end to a great career!" coos our Ken on the BBC, which on one level is absolutely the right note to strike, but on another ... are we quite sure he's going to pack it in yet? Don't bet the house on it.
... the whistle goes, and the old boy has done it! With a little help from his friends, of course.
90 min +2 again: They fix the scoreline on the big board. Bolton throw Barrass up in attack, and Banks prepares to launch one last Hail Mary. But there's no time, because ...
90 min +2: Mind you, it nearly was 4-4! Straight from the restart, a tired Johnston toe-pokes weakly back towards Farm, almost letting Holden in on goal! But the keeper manages to gather just in time. This has been a mind-bending ride from the very first kick. What a final this has been!
IT'S BLACKPOOL 4-4 BOLTON!!! But only on the big Wembley scoreboard. In all the emotional tumult, someone's got themselves in muddle. Poor old Bolton. That's just rubbing it in.
90 min +1: All looked lost for Blackpool just three minutes ago, but now look! Perry celebrates arms aloft with Mortensen, but he knows what this is really about, and wheels round to find Matthews, who quickly disappears into a Tangerine tangle of backslaps, head pats and hugs. At 38 years old, Matthews is on the verge of his holy grail!
Taylor, on the halfway line, knocks the ball wide right for Matthews, who drives at Banks then returns it inside for Fenton. He powers his way through Wheeler, the ball breaking to Taylor, who plays an exquisite first-time diagonal defence-splitter to Matthews on the right. It's now or never. Matthews enters the box, drops a shoulder to earn a yard off Banks, heads towards the byline and then cuts back for Perry, who lashes an unstoppable drive into the bottom left! The greatest smash-and-grab in cup-final history is surely complete!
90 min +1: Langton dribbles down the left, and is clipped by Fenton. It should be a free kick, time for Bolton to calm things down and see out the clock. But the referee waves play on, as Langton had stayed on his feet. Langton dinks a pass down the flank for Lofthouse, but the player of the year can't get past Johnston on the edge of the box and the ball squirts harmlessly through to Farm. And how Bolton wish the referee had awarded the foul, because ...
90 min: Joe Smith senses this is on, and as Hanson's goal kick sails straight out of play, Bolton's cup-winning captain of 1923 and 1926 leaps up off the bench to gather and fling the ball to the nearest Blackpool player. Soon enough Matthews is skittering down the right again. He clips a high ball to the far post, but that's easy pickings for Hanson.
89 min: Blackpool collapse in a celebratory maul, Mortensen in the thick of it. As he waits for Bolton to kick off again, he stands at the centre circle, head down, hands on knees, blowing hard. Blackpool have given it everything to get back into this final, and right at the death, they've done it! The Matthews dream is still alive. Chances are, we'll be going to extra time, and that won't suit depleted Bolton Wanderers at all! Mind you, Blackpool appear to be in the mood to get the job done right now, because Matthews, Mortensen and Taylor combine crisply down the right, Matthews eventually turning Barrass inside out like an old sock and clipping to the far post. A half-chance for Mudie, rushing in, but he's caught in two minds between controlling and volleying the dropping ball, and shins it out for a goal kick instead. A chance for Bolton to regroup and clear their heads.
Mortensen places the ball down with a determined air. He's clearly decided he likes the look of this. And he's a man of exquisite judgement, because he rips a right-footed screamer into the top left! Hanson was absolutely rooted to the spot, the ball travelling so fast he barely had time to turn his head to see the huge Wembley net billow. That is an absolute rocket, and what a way to complete a cup-final hat-trick, the first for 62 years and the very first at Wembley!
88 min: But what's this?! Matthews crosses from the right. Barrass heads out, but Mudie meets the ball just to the left of the D. As he prepares to dribble into the area, he's tapped on the back by Holden. A very generous free kick is awarded ... and it's in an extremely dangerous position. Bolton don't look particularly happy with the referee, a few men in white standing around with hands on hips, just staring at the official, properly miffed. They might have a point, too; there wasn't a lot in that.
87 min: Bolton are happy to sit back, hold their shape, and soak up the pressure. With Bell and Banks crocked, they've no choice really. Blackpool come at them through Matthews, Taylor and Shimwell, but there's no way through. It's attack versus defence, with defence winning out right now. Bolton are so so close!
86 min: On the Blackpool bench, manager Joe Smith cuts an agitated figure as the ball sails into the stand. He's desperate for play to restart. When it does, Matthews embarks on a fruitless ramble down the right. Banks clatters clear. Langton slices the ball high into the stand. No niceties now, not with glory beckoning. Bolton have hung on bravely, and are so close now. Blackpool have lost a little momentum since the break in play for Barrass.
85 min: Barrass takes his sweet time to get back up. Matthews stands by, hands on hips, his life's goal moving further and further away from reach with every loud tick of the clock. Right now, he's a perfect study of impotent frustration.
84 min: Barrass stays down, face down on the turf. He looks up and around, then decides to plant his face in the lush turf again. Eventually he's helped up, after sponge-wielding superman Sproston works on his sore leg. Prepare for some significant injury time. If anyone else goes down, the BBC may be forced to postpone tomorrow evening's episode of What's My Line?
83 min: Taylor has been a danger all afternoon, and here he is driving at speed towards the Bolton defence again. He whips a pass wide right for you know who, and with a drop of the shoulder the half-fit Banks is left in the dust. Matthews reaches the byline but his cross is deflected out for a corner, another wonderful last-ditch intervention by the stately Barrass. Matthews takes the corner himself. Some pinball. Then Shimwell has another bash from distance. This one loops into the air, off the outstretched leg of the lunging Barrass, and safely into the arms of Hanson.
82 min: Matthews dribbles down the middle of the park and is stopped illegally by the outstretched leg of Wheeler. In the opinion of the referee, anyway; there didn't seem a whole lot in that. But free kick it is, in a central position, 35 yards out. Fenton dinks it in dismally, and it's imperiously chested down and cleared long by Barrass. And suddenly Lofthouse has the ball at his feet in the Blackpool half! He's got no support, though, with Garrett and Johnston in his road. Garrett ushers him to the right. Lofthouse checks and very nearly threads a reverse pass that would release Langton, arriving late on the scene, but Johnston puts in a block tackle that keeps his side in the final! This is breathless to watch, pity the poor buggers playing in it.
81 min: Shimwell strides down the right past the unfortunate Bell and swings a cross into the mixer. It's not particularly well hit, but turns into a dangerous shot in mid-air, only just clearing the crossbar and the flailing arm of Hanson. It's a goal kick, and on comes Banks, physically destroyed by Matthews. If he was a racehorse, etc. But every cloud has a silver lining, and it's not his prime responsibility to deal with Matthews any more. The ever-adaptable Hassall takes over at left back, and Banks will toil upfield as an annoyance a la Bell.
80 min again: Bolton are now effectively operating with just nine men, and Lofthouse isn't in best shape either. Still, they could have sealed it here, Robinson carelessly miscontrolling and letting Moir tear upfield to worry a light-handed Blackpool defence. A pass straight forward would send Lofthouse on a footrace with Johnston, but the Bolton captain inexplicably sends one wide left for Bell, who is never going to get to the ball on his one leg. The poor man gamely tries his hardest, but the futile, lumbering chase is painful to watch. Goodness knows how painful it is to perform. Sympathetic applause rings around Wembley.
80 min: With Banks off getting treatment from the all-seeing, all-knowing Sproston, Blackpool are ordered to take their corner. Perry takes it long. Mudie rises at the far post as Hanson punches clear. The Blackpool inside left is too rambunctious and the ref blows for a free kick. The pressure suddenly eases on Bolton, who were beginning to creak. Just the ten minutes to hold out, though. Plus a couple of minutes for stoppages, of course.
79 min again: This is relentless! The ten-and-a-half men of Bolton are being run ragged, and by one man in particular. Matthews one-twos with Taylor down the right and wins a corner. But before it can be taken, Banks goes down clutching his left thigh. It's apt that Bolton is a mill town, because its football team are being put through one.
79 min: But they're pinning Bolton back. Matthews crosses from the right. Barrass slices clear. Then some head tennis. Another Matthews speciality from the right wing. Perry and Mudie both go up for the header at the far post, and get in each other's way. Mortensen can't quite feed off the resulting scraps. "They must score!" chirps Wolstenholme. They're certainly putting the screws on, but time's not on their side. Something has to happen soon, or Stanley's dream is over for another year, perhaps for good.
78 min: Matthews drops deep and demands the ball. What Stan wants, Stan gets. He dances down the inside-right channel. Banks is in his way, well positioned to be fair. But he's no match for the maestro, who shimmies this way and that, finally takes a touch to the left and sends a sliderule pass down the channel. Wheeler can't intercept. Perry can't quite control. The ball breaks to Mortensen, just to the right of the six-yard box. Mortensen pearls one towards the bottom right, but Hanson shows a strong pair of hands and turns it round the post for a corner! What a move, what a chance, what a save. Blackpool take a short corner and, well, they've wasted it.
77 min: Ball's OK, and he's on point to clear Mudie's inswinging corner.
76 min: Blackpool come again, some pressure on Bolton beginning to build. Taylor dribbles down the inside-right channel and lofts a ball into the box for Perry, who rises on the penalty spot and eyebrows on for Mudie, rushing in from the left. Mudie creams a shot, but Ball deflects it out for a corner. Brave, because that was travelling, and as such he requires a little treatment from man-of-the-match Sproston.
75 min: An agonised cry of "Come on Blackpool!" pierces the air. The tension and anxiety from both sets of supporters is palpable. Johnson is unceremoniously scythed down in midfield by Wheeler, but the referee waves play on because Taylor picks up the loose ball and scampers into the Bolton half. But he plays a pass to the right wing, where Matthews usually resides but doesn't right now. Banks mops up.
74 min: After a stoppage of a minute and three-quarters, the game eventually restarts. We might have a little time added to the end of the game as a result. Bell slaloms as best he can down the centre of the park. A fine run that's brought to an unceremonious end by Blackpool's right-half Fenton. It's an extremely dangerous position to the right of the D. Wheeler takes the free kick as Wembley descends into tense expectation ... but only batters it straight into the wall. The ball rebounds away, and both teams momentarily forget about it, focusing on each other instead with a few meaty challenges. Mudie, Hassall and Fenton get involved in a series of mistimed tackles and egregious barges that momentarily threatens to escalate. But as quickly as the situation bubbles up, it all cools down again. "Now now, let the tempers cool down just a trifle, shall we!" chirps our Ken on the BBC. "One or two tackles there that I think we'll forget about."
73 min: Ugh, poor Lofthouse doesn't look in tip-top condition at all. Sproston and Bolton captain Moir haul him back to his feet, though it takes some work and for a second it looks as though the striker would fall flat on his back, his legs buckling worryingly. He eventually stands on his own two feet, after a good rub-down with the ice-cold magic sponge, but he still looks a little shaky. Meanwhile, Garrett is up and running again ... and on the touchline, Bill Ridding is seeing to another of his lame charges, massaging the thigh of Banks, who has been given the royal runaround this afternoon by Matthews, and will undoubtedly be grateful for the invigorating pop-up spa treatment.
72 min: Sproston, who must be due a pay rise, or perhaps a seat on the board, comes on for the umpteenth time, to deal with Lofthouse. Garrett goes down belatedly, the pair having obviously clashed badly. Time out!
71 min: Blackpool, who looked kaput to a man a few minutes earlier, are now full of vim. The restorative power of a goal, ladies and gentlemen. They're piling forward, as they have to with time running out. That allows Bolton to launch a couple of dangerous counter-sorties, Holden probing down the right, then Langton zipping with purpose down the middle. The ball's looped into the box. Lofthouse goes up with Garrett, and he's taken a bang to the head.
70 min: No wonder Mortensen's good to go: he's now on a hat-trick. Should he get another, he'll become the first player to score one in the final at Wembley, and only the third in finals overall (following William Townley for Blackburn Rovers in 1890 and James Logan for Notts County four years later). And to think, he hadn't previously scored in the FA Cup this season!
69 min: Mortensen was competing for that loose ball with Wheeler and Hanson, everyone going down in a bundle, the striker whacking his leg on the post. It took Wembley a couple of seconds to register that a goal had been scored, such was the bedlam, but that's nothing: there were eight seconds of dead-air silence before Kenneth Wolstenholme worked out what had gone on! On comes the Blackpool trainer to give Mortensen the once-over. He's good to go. It's on!
Yes, well, you can scrub that, can't you, because it's game on! Matthews finally delivers, and how! He takes up possession deep on the right, and knocks the ball past Banks and into acres of space. It's a footrace the eviscerated left-back is never going to win, as Matthews burns up the turf at absurd velocity. At full pelt, he loops a cross towards the far post. It swerves gently left, then a little to the right, confusing Hanson as he leaps. The keeper tries to catch, but the ball squirms through his palms and drops to Mortensen, who bundles it into the bottom left from a couple of yards!
67 min: An eerie, slightly melancholic hush descends on Wembley. Blackpool haven't seriously tested Hanson in this second half, and the crowd are beginning to sense that it's all over.
65 min: Soon after the restart, Lofthouse hares after a long hoick down the left, but doesn't get anywhere near it. He's not been running at full capacity since taking that whack to the fruit bowl, never mind his ribs.
64 min: The sporting Johnston rolls the ball out of play to allow Lofthouse to get some treatment for a whack in the ribs. Sproston, who must be wishing he was on piecework rates, comes on to deal with Bolton's star turn. In the meantime, their unlikely hero Bell receives a vigorous massage to his left thigh from his hands-on manager Bill Ridding, formerly a physio with England. Bolton really have been in the wars today.
63 min: Corner for Blackpool out on the right. Yet another poor delivery from Matthews. This isn't what we expected from the great man at all. Some fine runs but very little end product.
62 min: More Bolton pressure. Moir barges Robinson out of the way and takes a shot from 25 yards. Farm does well to gather.
61 min: Bolton continue to press forward, Lofthouse barrelling down the left. He looks for Holden, cutting in from the other flank, but there's too much on the cross.
60 min: To Bolton's great credit, they're not sitting on their two-goal lead. They keep piling forward, looking to find Lofthouse at every opportunity. This time the player of the year finds a pocket of space 30 yards out, and draws back his leg to shoot. Johnston bravely gets in the road of the howitzer. But will this gung-ho approach prove costly? Blackpool, with nothing left to lose, go straight up the other end, Taylor finding Matthews in all sorts of space on the right. He dances past Banks, reaches the byline, and cuts one back for Mortensen, who fresh-airs a flick on the six-yard line. The ball continues to Perry, who should also score, but whips his low shot from eight yards across the face of goal and well wide right. That really should have been 2-3.
59 min: Taylor dribbles with great delicacy down the middle of the park, but he runs into a white wall. Hassall, the makeshift defender, uses his attacking nous to bomb up the other end. It's a storming run, and he really should release Lofthouse with a sliderule pass down the inside-right channel, Blackpool all over the shop at the back. But he overcooks it and it's an easy gather for Farm.
58 min: Blackpool to a man look completely and utterly demoralised. They're struggling to put anything together by way of reply. Their right half, with time and space in the Bolton half, clumps a dreadful pass straight at Banks. Jesus Christ, Fenton! Banks sends Langton away on the counter. The move breaks down, but Blackpool need to clear their heads and quick.
56 min: A collective dropping of seasider heads as that one went in. Stanley's dream looks like turning into yet another nightmare, the national hero now likely to end his career without the bauble his talent so richly deserves. Bolton can't be concerned about that, however, and Bell's nightmare looks like turning into a dream! They cavort in celebration, though the scorer is still clearly badly crocked, barely able to run back upfield for the restart, even with the adrenaline pumping. As he limps back to the halfway line, Lofthouse runs across and gives him a big sloppy kiss. A lovely moment! And to think some stick-in-the-muds criticise the continentals for similar public displays of affection.
Wheeler throws in from the right. The excellent Holden drops a shoulder to whip past Taylor, and arcs a cross towards the near post. Who's there, challenging with Shimwell? Why, it's the injured Bell, straining every sinew to somehow rise above his marker and nut a header into the top right! Well, not quite the postage stamp, but Farm had little chance, so close was Bell to goal. And what a story we have brewing here, as ten-and-a-half-man Bolton have one hand and four fingers on the FA Cup!
54 min: Shimwell knows how to make his mark on FA Cup finals all right; in scoring a penalty against Manchester United in 1948, he became the first full-back to find the net at the big Wembley showpiece. Now he's bothering Lofthouse again, this time by rugby-tackling his ankles while prone, the Bolton idol threatening to strip him on the left wing! That is brazen, right in front of the referee's nose. A free kick just to the left of the box, a very dangerous position. Langton takes it, and wastes it, belting a strange riser straight over the heads of everyone lined up in the six-yard box, and hopelessly out for a goal kick.
53 min: Lofthouse closes down Shimwell as the Blackpool right-back prepares to clear by his corner flag. Ooyah! Oof! He takes the clearance right in his special trouser area! He goes down, doubled over. "That must have hurt, Nat! Of course that's nothing that a good bending down, a good cold sponge won't cure!" The words of BBC TV's resident quack Kenneth Wolstenholme there. On comes Bert Sproston again, earning his money today, with wet sponge and, yes, his big white towel. Lofthouse is up again quickly enough, so maybe Doctor Ken knows what he's talking about after all.
52 min: Garrett fluffs a simple midfield pass, rolling the ball straight to Langton, all wrapped up in ribbons. Langton instantly finds Lofthouse on the right-hand edge of the Blackpool box, and the striker wastes no time in lashing a shot towards the top right. It flies wide. Farm then stands around looking confused for two reasons. One: the referee is busy awarding a corner instead of a goal kick, having decided the shot took a nick off the covering Barrass. Two: as he's staring at the ref in quizzical fashion, a ballboy gathers the ball and sends it looping back to the keeper, whereupon it clunks him right on the top of the bonce with perfect cartoon timing. Farm looks around briefly in the why-I-oughta style, but decides against any action. Holden's resulting corner is no good.
50 min: A coruscating run by Matthews, this time down the inside-left channel, as he turns Bell in a flash, leaving him in the dust near the centre circle. He makes it all the way to the edge of the box, and is entitled to have a shot, but instead opts to slide a pass to Perry on his left. Bad decision, because the flag goes up for offside.
49 min: There's far too much space for Matthews down the right. He hasn't quite got his crossing boots on today, though; this one sails harmlessly over the bar.
47 min: Matthews skins Banks on the Blackpool right and sprints into acres of space. His cross is easily cleared. Full of beans and desire, the old boy takes the resulting throw himself. The ever-jinking Taylor nutmegs Hassall on the right-hand corner of the box, takes a couple of short strides - well, he is only five feet four, one of the smallest players in the league - and belts a rising diagonal shot towards the top left. Hanson does extremely well to get a strong fist to it and Bolton clear. A very exciting, open, end-to-end start to the second half.
Bolton get the second half underway! And immediately they're on the attack, at full speed, as though nobody stopped for their half-time oranges at all. Perry thinks about romping down the left but Ball steps up to intercept. He takes a confident stride up the Bolton right and launches a pinpoint pass forward towards Lofthouse, who opens his body and sends a soft diagonal chip dropping to the feet of Bell, in the box, 12 yards out, just to the left of centre. Had that been anyone other than the stricken soldier, Farm would have serious work to do. But Bell can't sort his feet out for a shot, and the ball clanks out for a corner. Some move, though. Lofthouse comes across to check his pal is OK to continue. He is. Well, he's not, but you get the general point.
Interlude.

Thirty extra seconds are added for the injury to Bell, and that's the half-time whistle. It's been a strange old half of football. Both sides have looked dangerous in attack, yet all three goals have had a whiff of farce about them. Bolton are 45 minutes away from their fourth FA Cup. Blackpool need to turn it round quickly if they're not to experience the singular pain of losing the cup final for the third time in six years. And of course the dream of 38-year-old folk hero Stanley Matthews hangs by a thread. The fact that Bolton are effectively down to ten men, with the unfortunate Eric Bell hamstrung, will give them succour. It's going to be one heck of a second half. Back after the interlude!
45 min: More joy for Holden down the right. He twists and turns and feeds Lofthouse, who breaks into the box and crosses deep for ... poor Bell, who can only limp after it sadly, like an ageing dog, as it flies over his head. But he's an honest grafter, old Shep, and he does enough to knock it back down the inside-left flank for Hassall, who lashes a low shot straight at Farm. Safe hands this time.
44 min: Mudie is fouled by Hassall, 25 yards from goal. Taylor takes a quick free kick, sending it wide right to Matthews, whose high cross is plucked from the sky with confidence by Hanson. Farm should take notes.
43 min: Holden dances down the right yet again. He slides a ball across the face of the box towards the brave Bell, who does extremely well to guide it towards Langton on his right. Langton considers shooting from long range, but instead rolls a pass back wide right for Holden, who this time crosses high. It's not the greatest connection, but it swerves all over the shop and nearly arcs over the poorly-positioned Farm and into the top left! The crowd OOH in amazement as the ball just about grazes the crossbar. Farm got away with one there, although let's try to give the unfortunate keeper a little credit: the wind is swirling around Wembley today, the sort that could deceive anybody.
42 min: Blackpool pick themselves up, dust themselves down, and threaten a second equaliser. Some dainty work by Taylor, Mortensen and Matthews, a couple of trademark dribbles followed by some nifty first-time triangles. It's almost continental. Eventually Taylor scoops down the inside-right channel to release Perry into the box, but the bounce forces the South African wide and his eventual shot is blocked by Ball and cleared. Fine play all round, and it'll give Blackpool some much needed succour after falling behind again so quickly.
40 min: As Bolton cavort, Robinson holds his head in his hands. Blackpool must be wondering whether the club is simply jinxed, destined to never win the FA Cup. It'll be three cup-final defeats in six years unless they can turn this around.
Scrub that: it's been a fantastic response by Bolton! Holden probes down the right and slips the ball inside for Langton, who opens up his body and curls a cross towards the far post. Farm comes out to claim, and flaps dismally, allowing Moir to nip in and flick a header past his flailing arms and into the net. Captain's goal! And that's a fine, brave, clever effort from Moir. But that's more awful goalkeeping from Farm. Scottish international keepers will be getting a reputation at this rate.
38 min: Lofthouse goes on another tear down the inside-left channel, chasing after a dismal Garrett backwards header, but drifts too far wide and slices his shot-cum-cross out of play. But this has been a good response to conceding by the ten-and-a-bit men.
37 min: Lofthouse reminds Blackpool that their 11 fit men and true won't have it all their own way. A long pass down the left flank. He spins Shimwell and tears off after it. He's free on goal! He strides into the area and lashes a left-foot shot ... wide left. He should have worked the uncertain Farm at the very least. Farm performs the internationally recognised palms-out mime for Calm Down, I'm In Charge. He wasn't.
36 min: Blackpool were beginning to grind Bolton down back there, and the dam eventually broke. It'll be interesting to see how Bolton respond to that equaliser, effectively a man down, Bell little more than a passenger. They could do with hearing the half-time whistle. Get to the break level, and reorganise. Matthews, by contrast, fancies striking while the iron is hot. He shimmies in from the right and whips a low cross towards Mortensen. It clips the unfortunate Hassall, and Hanson does well to gather at his near post, to avoid any more embarrassment for the makeshift defender.
From the resulting goal kick, Johnston returns the ball upfield with feeling. It breaks to Mortensen, who turns and powers down the inside-left channel. He sashays past Barrass and Ball, enters the box, and threads a diagonal shot across Hanson and towards the bottom right. It's going in ... but Hassall, running back at full pelt to cover, deflects the shot into the bottom left, firing it past his wrong-footed keeper! On the BBC, Wolstenholme claims "Hassall! Hassall has scored!" which not only sounds all wrong, but is all wrong. The initial shot was definitely heading into the right-hand corner, so it's Mortensen's goal. Hassall won't want to be credited with it anyway. Whatever, it's the first one Bolton have ever conceded in an FA Cup final at Wembley, having won their Twenties triptych 2-0, 1-0 and 2-0.
34 min: Blackpool's best chance of the match! Perry launches an attack with a cute lob and spin over Barrass. Banks gets in the way, but Blackpool quickly come again at Bolton, Taylor in space out on the left. He rolls a precise diagonal pass inside for Perry, on the left-hand corner of the six-yard box. It's a great opportunity, but he drags it wide right, Hanson not required to warm his hands. But that's given the Blackpool fans hope, and they respond with a surge of noise.
33 min: Bolton string a few passes together, Lofthouse, Hassall, Langton and Wheeler all involved in an eye-catching right-to-left sweeping move. But the final pass finds Bell out on the left, and it's all he can do to weakly prod the ball towards the first man Fenton. Blackpool clear.
32 min: Mudie rides a roughhouse challenge from behind by Wheeler and bursts into space in the Bolton half. He prods the ball forward for Mortensen, who immediately sweeps it towards Matthews on the right. Matthews crosses high. Hanson punches with great uncertainty, the ball falling to Taylor, 12 yards out. It's a fine chance, but Taylor scoops it wide right. Hanson got away with one there. Blackpool are beginning to ask a few questions, though.
31 min: Matthews affects to run back up the right flank, but checks and plays a cute reverse pass down the channel for Mortensen, who slides it further forward to Taylor, just inside the box. Taylor shoots, but falls back and his effort is blocked. The ball breaks to Mortensen, who tries to bend one into the bottom right. Not a bad effort, but it sails wide.
30 min: Now Langton is down, having hurt himself while trying to strip the ball from the ever-dangerous Taylor. Bolton trainer and geopolitical analyst Sproston comes on again with his magic linen. This time the towel does work, and the Bolton outside-left springs up, ready to go into battle again. Bolton can ill afford another injury; they'd effectively be playing with nine men.
29 min: Taylor skitters in from the right and beats three men, before rolling a pass down the inside-right channel for Matthews. For once the great man is on the back foot, and can't quite get to the ball. It's cleared upfield. The ball bounces right next to Bell, and in normal circumstances he'd take up possession without thinking twice. But the poor chap is in a dreadful state. Hamstrung, he lurches towards the ball like a drunk chasing his own hat. Four steps, each of them clearly terribly painful, and he's never going to get to it. He gives up the futile chase. So sad to see on football's big day. "I think we can write him off," suggests Kenneth Wolstenholme on the BBC Television Service. Sadly, he's probably right. He'll stay out on the left wing as a nuisance, nothing more, but it's very difficult to see him influencing this match in any meaningful way.
28 min: Perry drifts in from the left with a view to influencing proceedings. He clips a pass down the middle for Taylor, but Hassall, who has been superb so far both in attack and defence, reads the danger and nips in to intercept.
26 min: Matthews loops one in from the right but it's easily punched clear by Hanson, who really hasn't had all that much to do this afternoon.
25 min: Blackpool haven't tested Bolton too much. Perry tries to break into their box down the left, but he's denied by a wonderfully timed tackle by Ball. Anything other than perfection, and that would have been a penalty kick.
24 min: When play eventually restarts, Hassall drives down the middle in the hope of making space for a shot, but is ushered wide left by Shimwell. Hassall is forced to turn tail, but then spins and crosses deep. That should be meat and drink for Lofthouse, but for once he's a little behind play, and Garrett is able to head clear.
23 min: Lofthouse and Johnston continue their increasingly intriguing duel, chasing after a long pass down the Bolton right. Lofthouse can't keep the ball in play; that'll be a throw. But he's running at full pelt, straight for the corner flag. Whipping it free from his moorings to avoid injury, he breaks it. A brief break in play as the referee orders the linesman to swap it with the centre flag. Tum-te-tum. Maybe the BBC should run their film of potter's wheel.
22 min: Matthews is checked by Banks as he whistles down the right. A few boos greet the cynicism. Shimwell wastes the resulting free kick, lashing it carelessly wide right from 25 yards.
21 min: Incidentally, a quick word on Bolton trainer Bert Sproston, formerly a full-back with Leeds United and England. While on an end-of-season tour of Europe with England in 1938, Sproston and Stanley Matthews were passing time in a Berlin coffee shop when a motorcade carrying the Fuhrer whizzed by. "I've not had much of an education, and I know nowt about politics and the like," Sproston told Matthews. "All I know is football. But the way I see it, that Hitler fellow is an evil little twat." Sproston and Matthews were both in the team that thrashed Germany 6-3 the next day.
20 min: Really not sure how that stayed out. Langton takes the resulting corner, which leads to Wheeler playing a spot of solo head tennis on the edge of the box, before looping the ball softly into the arms of Farm. In fact, the flag goes up for offside, and of all people it's Bell. He's back on, and he's going to hobble around at outside left, having wrapped his left thigh with some elasticated bandage. Looks like Hassall will drop back to cover the Bell-shaped gap at left-half.
19 min again: BOLTON HIT THE POST! The ten men nearly go two up, immediately after the restart! Lofthouse heads a speculative long ball down for Moir, who slips a first-time return down the middle to release the player of the year on goal! Farm rushes off his line. Lofthouse pokes the ball past him towards the bottom left ... but off the base of the post and away! The ball breaks to Langton on the left, who lashes goalwards. Farm and Fenton somehow combine to scramble it around the post with Moir lurking for the tap-in!
19 min: The towels don't work. Bell immediately limps off, having pulled his hamstring. Echoes of last year, when Arsenal were forced down to ten men after Walley Barnes twisted his knee ligaments in the thick Wembley grass. Arsenal eventually lost to Newcastle; Bolton will be hoping the pattern doesn't repeat this afternoon.
18 min: This won't help matters, though. Bolton left-half Bell has pulled up and appears to be in some distress. He shakes his head sadly as Bolton trainer Bert Sproston trots on carrying his full medical kit: a voluminous white towel.
16 min: Lofthouse is caught miles offside. It's all gone a bit scrappy. Not a classic this, so far. Plenty of time.
14 min: Mudie drives down the middle and flicks a pass towards Mortensen on his right. Mortensen should return a simple pass that would ping Mudie free, but it's off target and Bolton are able to clear their lines. Blackpool come again through that man Matthews, but he's held up well down the right by Barrass. Banks them comes sliding in recklessly; had he made any sort contact with Matthews the winger would have gone flying and it would have been a clear penalty. But instead he sort of flops on the ball, and refuses to move, while Matthews tries to extricate it with a few prods of the big toe. Some laughter in the crowd at these slapstick shenanigans. A drop ball, which is cleared away from danger by Bolton.
13 min: The final ball's lacking at the moment. Perry enjoys a bit of space down the Blackpool left, but can't find anyone in the middle. Then Hassall looks to have got the better of Shimwell down the Bolton left, but the pair slip over on the lush hallowed turf, and that's that.
11 min: Blackpool are beginning to settle now. Mortensen sweeps a first-time pass wide right for Matthews, who again eviscerates Banks. A one-two with Taylor nearly releases Matthews into the area, but Wheeler is across quickly to blooter out for another corner. And the set-piece is another non-event. Blackpool come back at Bolton through Perry down the left, but the outside-left's ambitious attempt to curl one into the top right flies high and wide. Another time, maybe.
10 min: Matthews turns on the jets and zips past Banks, making it all look so very, very easy. He whips a vicious cross towards the near post, where Mortensen dives to head but is beaten to the ball by Barrass. Corner. Matthews takes, and it's another poor one, again cleared by Hassall, who launches a break up the left with Langton. Nothing comes of it.
9 min: But Blackpool don't have the monopoly on unnecessary errors. Bolton's captain Moir, under no pressure whatsoever, shanks comically in the centre circle, sending the ball looping towards Matthews, who passes inside for Taylor. The inside right, who won the cup for Newcastle two years ago while playing against Blackpool, slides a ball down the middle for Perry, just inside the box. Perry, the first African player to star in a cup final, can't quite get a shot away and Banks clears.
8 min: Blackpool are making silly mistakes. Now it's Garrett's turn to smack a clearance straight at a Bolton player. Attempting to hook up the left flank, he succeeds only in hitting Holden, who skitters down the wing, into the box, and pulls back for Lofthouse, just inside the area. Lofthouse doesn't have much time and space with which to work, and the ball's caught a little under his feet, so his quickly manufactured shovel towards the top right sails harmlessly wide.
7 min: Langton takes the corner from the left. Hassall flicks dangerously on at the near post, but Johnston has read the danger well and heads powerfully upfield. Barrass returns it in the hope of finding Holden out on the right, but the ball bounces harmlessly out for a goal kick. Bolton are looking much the more dangerous side during these early stages.
6 min: Barrass hoicks forward for Bolton towards nobody in particular. Johnston should deal with it easily, but attempts a first-time pass straight back upfield and clanks the ball into Lofthouse, who takes the opportunity to turn the Blackpool defender this way and that down the right flank. Johnston toe-pokes out for a throw, from which Robinson clatters into the back of Holden by the right-hand corner of the penalty box. Free kick in a very dangerous position. Bolton load the box at the far post. Wheeler takes, and it's a pretty dismal effort, floating straight at Farm. But the Blackpool keeper Farm is a bag of nerves after that early error, and he tips a ball that was sailing over the bar out for a needless corner.
5 min: Blackpool captain Johnston quarterbacks from deep. He strokes a fine long pass wide right for Matthews, who cuts inside, those ageing toes twinkling as brightly as ever. The ball's worked out left to Perry, who thinks he's won a corner off the Bolton left-back Banks, but it's just a throw. The ball's flung into the mixer without much thought. Blackpool don't look flustered exactly, but their heads may not yet have quite cleared in the wake of that early goal. Their passes aren't sticking in the final third.
4 min: Holden and Lofthouse combine neatly and nearly break clear down the inside-right channel. But Garrett stands firm and, with a little help from a couple of team-mates, hustles the ball clear. Early signs that Bolton are going to concentrate their efforts down their right flank, no surprise given Blackpool left-back Garrett has a broken nose and the left-half Robinson is a late stand-in for Hughie Kelly.
3 min: So Blackpool have another opportunity to showcase their direct kick-off routine in double-quick time. Mortensen and Taylor make off down the middle again, and the ball breaks to the right for Matthews. He can't get a cross away, but his right-back, Shimwell, is able to hoick one in from deep. The Bolton keeper Hanson deals with the high ball well enough, crowded as he is on his goalline, and slaps clear. Hassall completes the job with a second-phase hoof upfield. This is a mighty brisk start.
... the ball is worked to Holden out on the right. Holden drops a shoulder and sits down the Blackpool left-back Garrett in a style Matthews himself will surely have admired. Holden sends the ball across the face of the box. Moir swipes and misses. Hassall, on the left-hand edge of the D, takes up possession instead and thinks about shooting. But with plenty of tangerine up in his grille, he rolls the ball back across the face of the box for Holden, who tees up Lofthouse for a speculative shot. Lofthouse smears a first-time diagonal effort towards the bottom left. Farm should parry, but the ball bounces just before it reaches his hands, hops gently over them, and in! That was a fine sweeping move by Bolton, but it should never have resulted in a goal. A miserable mistake by Farm, and Bolton lead after 75 seconds. Lofthouse has now scored in every round of the cup this season!
1 min: Matthews takes the corner himself but it's a poor one and headed clear by Hassall. Bolton stream up the other end, and ...
And we're off! Mortensen gets the ball rolling, flicking to Taylor, who embarks on an immediate no-nonsense dribble down the middle. Attacking intent displayed from the get-go. Taylor is crowded out, but Hassall dawdles in the centre circle and suddenly Mortensen is making good down the inside-right channel. He rolls further wide to Matthews, whose first touch is met with a surge of excitement from the 100,000-strong Wembley crowd. He crosses, forcing Bell to head behind for the first corner of the game after a mere 22 seconds!
The teams are out! Our new Queen, Elizabeth II, looks on from the royal box. God bless you ma'am, you do a lovely job. It's the first time a reigning Queen has rocked up for the big game. Down on the pitch, hubby Prince Philip is introduced to the players. Noticing that Bolton are wearing white satin shirts (bespoke tailored in Macclesfield) for their special day, he quips: "You look like a lot of chorus girls. Pansies!" O-ho! O-ho! Keep an eye on this one, Britain! We've got ourselves a new Max Miller here! Blackpool are in their trademark tangerine.
Congratulations to Arsenal, incidentally. The Gunners won the Football League First Division last night in dramatic circumstances, coming from behind to beat Burnley 3-2, a result that meant they pipped Tom Finney's Preston North End on goal average ... by 0.099 of a goal. A thin line between success and misery. After the celebrations, Arsenal's regal defender Joe Mercer stood on the steps of Highbury to announce his retirement. Out at the very top, with trademark exquisite timing. Don't change your mind, Joe, no good can come of it. But what an end to the title race! If we're served up anything half as exciting today, we'll be doing very well indeed. Like we said, lads, no pressure to deliver.
Only the second half of the final will be broadcast live on the radio. The BBC had asked the FA for permission to cover the whole lot on the Light Programme, but were denied for some reason not totally clear. It's all on the World Service, though. The entire game will also be broadcast on the BBC Television Service. A record audience is expected, as sales and rentals of television sets have sky-rocketed ahead of the Queen's upcoming coronation in exactly one month's time. Here's hoping the lads put on a show. No pressure.
Blackpool beat Sheffield Wednesday, Huddersfield Town, Southampton and Arsenal to get to the semi-finals. Bolton had a far easier route to the last four, seeing off Fulham, Notts County, Luton Town and Gateshead. The semis proved to be quite something.
Blackpool are without inside forward Allan 'Bomber' Brown, who broke his leg in the process of ramming home a late winner against Arsenal at Highbury in the quarter-finals. He misses out, just as he did in 1951 against Newcastle, the poor guy. Left-half Hughie Kelly chipped his ankle last week against Liverpool and also misses the big day. Jackie Mudie is Brown's understudy, while Cyril Robinson replaces Kelly, making his FA Cup debut in the final. Left-back Tommy Garrett plays, despite breaking his nose last weekend; he's made of hard stuff, having worked down the mine as a teenager. He'll wear some protection, but won't fancy going up with Lofthouse, we'll be bound. Blackpool really have been in the wars.
Blackpool: George Farm, Eddie Shimwell, Tommy Garrett, Ewan Fenton, Harry Johnston (c), Cyril Robinson, Stanley Matthews, Ernie Taylor, Stan Mortensen, Jackie Mudie, Bill Perry.

Bolton Wanderers: Stan Hanson, John Ball, Ralph Banks, Johnny Wheeler, Malcolm Barrass, Eric Bell, Doug Holden, Willie Moir (c), Nat Lofthouse, Harold Hassall, Bobby Langton.
Let's not get too far ahead of ourselves, there are 90 minutes of football to play after all, but in years to come, perhaps we'll remember today's match as the Joe Smith Final. Blackpool's veteran boss is a big part of the story, you see. Back in the day, he used to bang them in for ... of course he did ... Bolton Wanderers. Relentlessly so: he's their all-time leading scorer with 277 goals. As club captain, he lifted the FA Cup for the Trotters after the famous White Horse Final of 1923, and again three years later. Now having moved to the coast to manage Blackpool, he's hoping to make it third time lucky with the Seasiders, having lost the finals of 1948 and 1951. If his team prevail this afternoon, against his old club, it'd surely be a story for the ages!
Having said all that, quite a lot of attention is being focused on Blackpool winger Stanley Matthews. Quite. A. Lot. The biggest star English football has produced to date is, at the age of 38, running out of time to win the FA Cup medal that's eluded him all these years. Blackpool twice let the lead slip against Manchester United in the 1948 final, they were undone by Newcastle cup specialist Jackie Milburn three years later, and many felt that was the old boy's last chance of a medal. Unexpectedly, here comes another. He really is boozing in the last-chance saloon this time. Is the idol of English football destined to end his career with nothing tangible to show for all his talent? It's unthinkable, but this is where we are.
Continue reading...
The EFL state of play ahead of the crucial Easter weekend
With a packed schedule in the Championship, League One and League Two this weekend, the promotion, play-off and relegation pictures could well be much clearer afterwards.
Forest Green Rovers' Jamille Matt sustains sickening hand injury against Bolton
GRAPHIC CONTENT: Jamille Matt started up front for Forest Green but after just six minutes his match came to an end following an accidental collision with Bolton's MJ Williams on Saturday.
What are Cristiano Ronaldo's team-mates doing now since his Manchester United debut?
While the Portuguese talisman continue to re-write the record books, what happened to his United team-mates from that day at Old Trafford back on August 16, 2003? Sportsmail takes a look...
Frank Worthington's dementia battle left Peter Reid heartbroken - now he wants action
PETER REID: To me, Frank Worthington was a man of great charisma, larger than life, a true maverick. He had an aura about him. So when I saw him not so long ago, it broke my heart.
Football fans may NOT have to wear masks inside stadiums and undergo temperature checks
The sporting world is preparing to return to life as normal amid falling coronavirus numbers, with some stadiums up and down the country soon to be permitted to allow in a small number of fans.
Former Bolton defender Nicky Hunt released from hospital after serious head injury
Former Bolton defender Nicky Hunt left hospital early on Wednesday morning after sustaining a serious head injury that saw Darlington's game with Boston abandoned on Tuesday night.
Burnley would bag a massive signing for the future by taking a punt on this versatile 20-year-old available for free

Burnley Opinion: Clarets should look at Bolton prodigy Harry Brockbank as one for the future According to Lancashire Telegraph, Burnley have been credited with an interest in out-of-contract Bolton Wanderers youngster Harry Brockbank, with reports claiming that the Clarets are keen to take the 20-year-old emerging prospect to Turf Moor as one for the future. […] More
The post Burnley would bag a massive signing for the future by taking a punt on this versatile 20-year-old available for free appeared first on Media Referee.
Tottenham would pull off a shrewd long-term bargain by signing this Liverpool-born 18-year-old starlet for free

Spurs Opinion: Lilywhites should try and win the race for Bolton prodigy Luca Connell According to The Sun, Spurs are ready to swoop for 18-year-old Bolton Wanderers starlet Luca Connell, who is out of contract this summer. The Sun understands that the Republic of Ireland youth international has caught the eyes of Wolves, Everton and […] More
The post Tottenham would pull off a shrewd long-term bargain by signing this Liverpool-born 18-year-old starlet for free appeared first on Media Referee.
Saiz and Klich to start in midfield? – Predicted 4-1-4-1 Leeds United XI to face Bolton in the Championship

Predicted Leeds United XI to face Bolton Wanderers in the Championship Kemar Roofe's brace helped Leeds United register their fourth consecutive win in the Championship last week and the Peacocks will be the favourites to make it five in a row when they make the trip to the Macron Stadium to face Bolton Wanderers on […] More
The post Saiz and Klich to start in midfield? – Predicted 4-1-4-1 Leeds United XI to face Bolton in the Championship appeared first on Media Referee.
Luhukay to start Bannan and Fletcher? Predicted 3-5-2 Sheffield Wednesday XI to face Bolton Wanderers

Predicted 3-5-2 Sheffield Wednesday XI to face Bolton Wanderers Sheffield Wednesday will welcome fellow strugglers Bolton Wanderers to the Hillsborough on Tuesday in the 19th round of fixtures of the 2018/19 EFL Championship. The Owls are languishing 18th in the standings, having accumulated just 20 points from 18 matches so far. They are without a […] More
The post Luhukay to start Bannan and Fletcher? Predicted 3-5-2 Sheffield Wednesday XI to face Bolton Wanderers appeared first on Media Referee.
Bolton could absolutely establish their statement of intent if they sign this 15 goal, 8 assist striker

According to Bolton News, Bolton, who narrowly survived relegation last term, are in a race against League One side Sunderland to sign Bradford City's Charlie Wyke. The Black Cats, who are rebuilding their squad as they aim at making their League One stay a short one, have seen two bids for the striker knocked back. […] More
The post Bolton could absolutely establish their statement of intent if they sign this 15 goal, 8 assist striker appeared first on Media Referee.
The Bolton Wanderers Latest Football News
---
News Archive Below